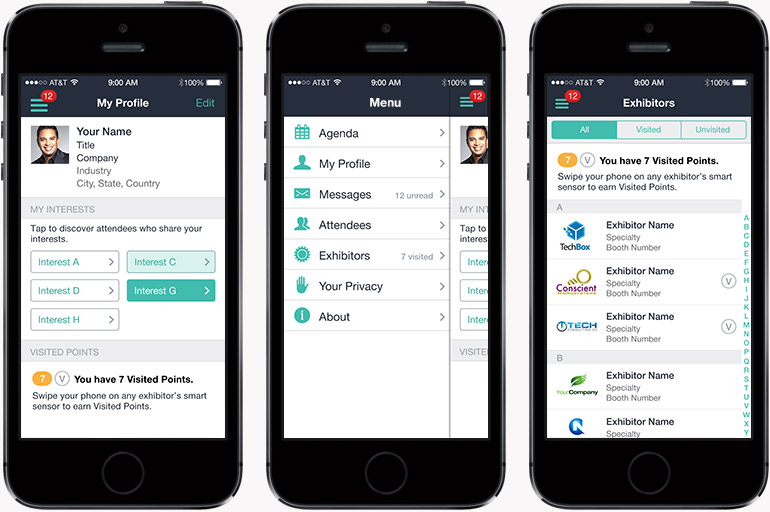 Helping Customers Connect in Person
Business Goals
A global IT company hosts an annual conference for executive-level customers to learn best practices, get hands-on training, and to learn from peers in other organizations. For their fourth annual conference in 2014, the company built an app to:
Facilitate intermingling and conversations about the company among its customers.
Enable exhibitors to market themselves.
Encourage attendees to visit all exhibitor booths and allow them to easily track their visits.
The app maintains the privacy of all attendees. No contact information is shared between attendees, and attendees can opt out of being listed in the app.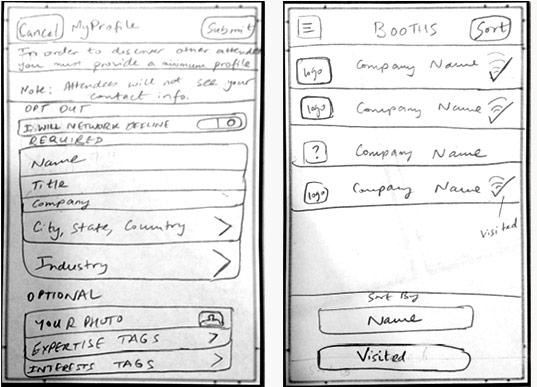 Initial sketches and notes from the product manager.
Role
I worked closely with the product manager and iOS engineer to design the user flows, wireframes, interactions, user interface and visual design. I also took the lead on writing content, and I helped test and review the app during development to ensure quality. High fidelity mock-ups were delivered to the engineer along with the user interface design specifications.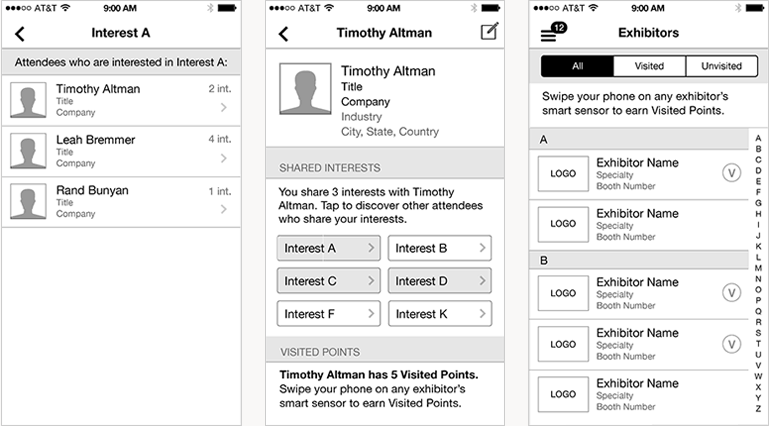 Wireframes were presented to the executive and marketing teams for feedback. Click here to walk through all wireframes.
Product Features
The key community-building feature is Interests. After an attendee selects interests in his profile, he can view and message other attendees who share those interests.
Another feature of the app is Visited Points. Each exhibitor booth has an iBeacon device that can interact with the app. When attendees hold their phone near the device, they receive a point for visiting the booth. After receiving a specified number of points, attendees can claim a prize.
Results
The app shipped on time and was installed by the majority of conference attendees. It was a success in meeting the original business and customer goals.