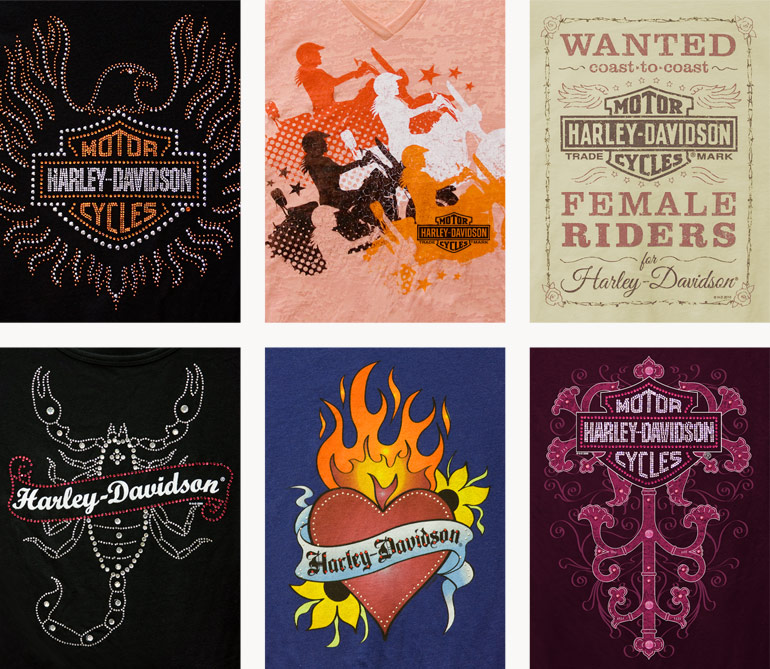 Five Seasons of Women's Tees for Harley
The women's apparel designs were created exclusively for authorized Harley-Davidson dealerships. The work spanned five seasons and included over 20 designs. I also designed merchandise catalogs of 30-40 pages.
Process
From vintage to rock-n-roll to fashion trends, I worked with traditional Harley brand elements and created new concepts to extend the brand. Inspiration came from all sources, as varied as road trips, architecture, tattoos and cultural celebrations. Jeweled embellishments were a focus on many of the pieces.
Results
The final designs are powerful and cool. The merchandise company, the Harley team and the customers loved the products. Several pieces were best-sellers for their season, including the ornate burgundy tee (pictured below right).